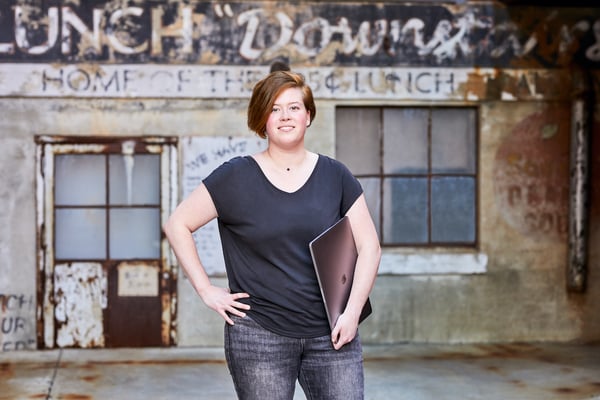 Whether you are just starting out in your first career and decide that it isn't what you thought, or you are seeking a career change later in life, some of the best second careers are within the tech industry.
Making a career change can be daunting and a source of anxiety for people who want to be doing more within their current job, but just can't seem to get ahead. Avoiding "analysis paralysis" when considering whether to embark on a different career is the key to making that next step. Having good information about how to transition to a second career is a great place to start.
What Do I Need to Do First?
Making that first step, and then following through, can be tough when life gets in the way.
The first step is to do a self-assessment. What skills do you need for your second career and what skills can you bring to the table? What do you hope to get out of a second career in tech? Consider the personal fulfillment that a job may offer and the obstacles that come with the job. Consolidating past experiences and evaluating transferable skills may help to expedite the interview process or allow you to substitute your current skills for some formal training.

Then, do some career and occupation exploration. This can include conducting informational interviews or shadowing someone in the position that you want. Informational interviews can be informal or formal sit-downs with a professional in the job position that you are interested in. The people you meet in the exploration phase can be a great resource for discovering insight into the position that you want.
Rely on connections that you have and research other resources to support you. Surround yourself with people who can help you pursue a second career and the exploration process that follows. There are also many resources to help you accumulate skills needed to transition to a second career in tech.

What Resources Can You Use to Make Your Second Career in Tech a Reality?
There are a variety of tools that you can take advantage of to help jumpstart your new career path. Being able to create a plan for you that upskills your IT talents and goals makes you stand out from the crowd to new employers.

Self-assessment tools can help give direction about where you might fit in and have interest within the IT industry. These tools and quizzes can often give you an idea of where to start in looking at what a career change can do for you, what is feasible, and what you want to pursue further.

Coding bootcamps and classes. Bootcamps and courses provide a structured space with flexible accountability where people can gain key competency skills and experience that makes them more marketable. Momentum Meetup group is a great way to get an introduction into a career, topic or skill that is easily accessible and provides a surface level interface with a topic so you can decide if it is something you are interested in.
Gain experience by tinkering and working on your own projects that provide the space for you to experiment and learn.

Take advantage of people as useful resources. People who have similar desires and interests can be helpful for understanding or discovering new resources. Shadowing and conducting informational interviews can also help you gain insight into the real everyday experience of those who do the work that you are looking into.

Moving within your company to a job that more aligns with your second career plan can make you feel less overwhelmed. If you transition within a company you are familiar with, it can present changing careers as less of an impossible task.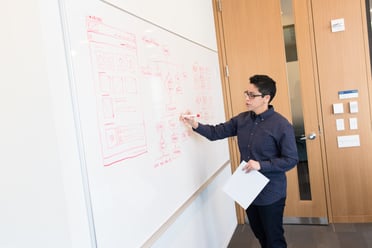 You Can Make the Change to a Second Career in Tech
Overall, the key factors to success in a second career are determination and adaptability. These are key values that are required to begin a second career successfully. Please feel free to reach out to the Career Services team at Momentum. We'll be happy to help you meet new connections and learn new skills as you start your second career.
At Momentum, we are committed to helping you start your second career in tech. To learn more about how to make a career change that's right for you, schedule an information session to learn more.