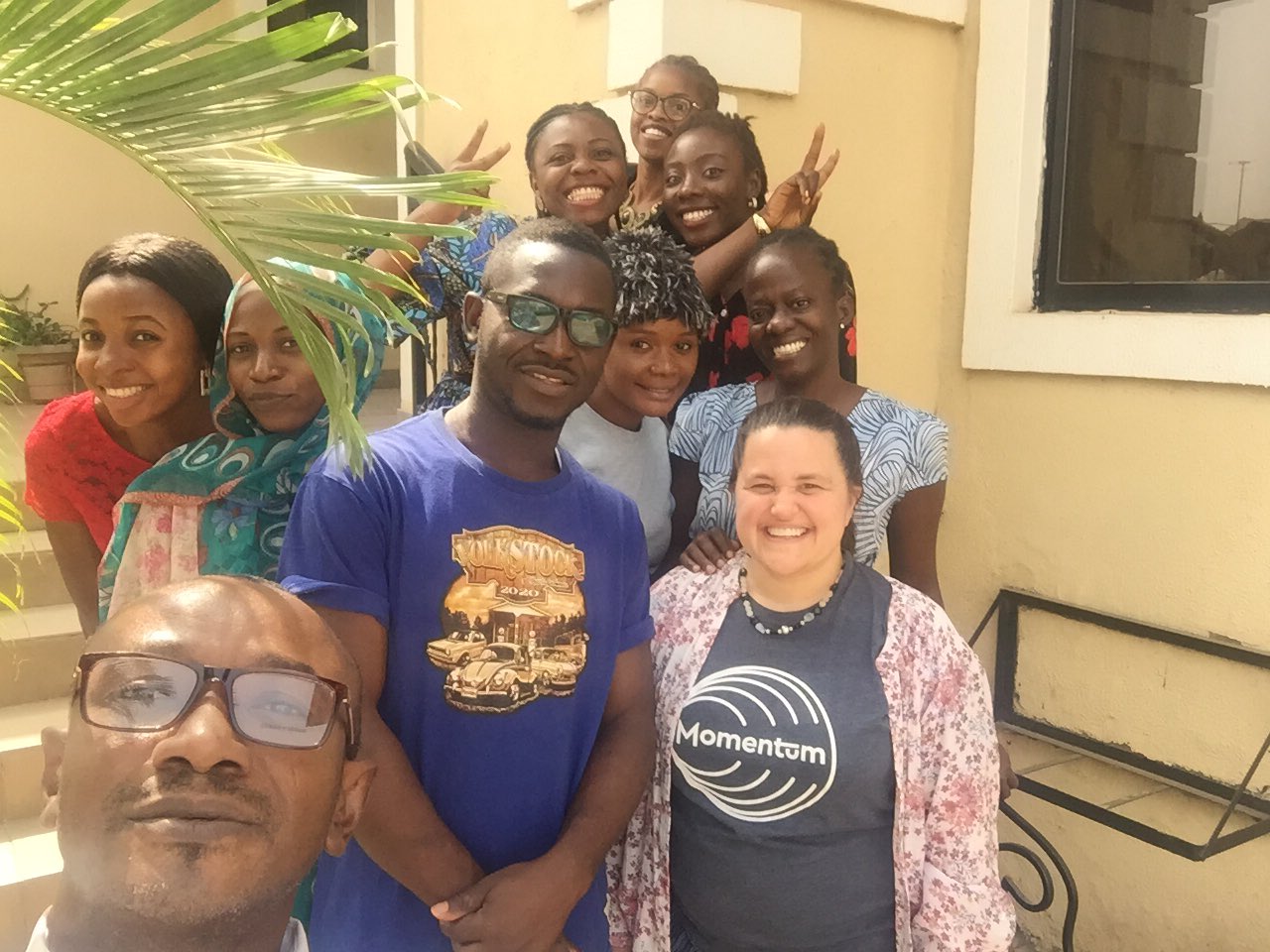 This January, we are proud to support Momentum Instructor, Rebecca Conley, on a trip to Nigeria as she contributes to the Aspilos Foundation's meaningful work. Here on the blog, Rebecca shares stories from her trip and insight on teaching coding. Follow along for updates throughout the two-week trip!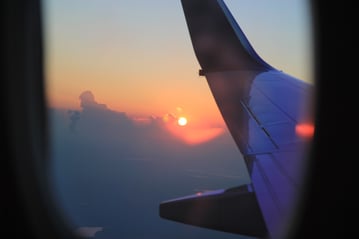 JANUARY 6TH: Embarking on the journey
I'm heading off today for two weeks in Nigeria, where I'll be providing training at the staff retreats for AboCoders, a project of Aspilos Foundation that teaches coding to young women across Nigeria. This is my second trip to Nigeria. In 2018, I was invited to keynote PyCon Nigeria, and the organizers connected me with
Simi Olusola, the effective and inspiring
Director of AboCoders. They invited me to offer some Django training, and I was incredibly impressed by how much they accomplished with their programming in extremely challenging and unpredictable circumstances.


AboCoders is expanding to new locations across the country, so they've invited me to provide more training for the staff in Abuja, Kaduna, and Abẹ́òkúta during their staff retreats that start the year. The goal will be to give the staff tools and resources that will help them throughout the year. The new locations will be enhanced by 35 laptops donated by Clarkston Consulting. I'm excited to share my knowledge and also to learn from the other educators about teaching code in a global landscape.

Follow Momentum on social media to see highlights and photos throughout my trip!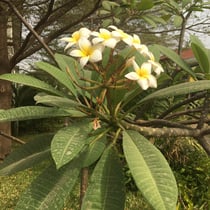 JANUARY 7TH: Prepping time
Today was prep. Prepared my session on making code interesting and accessible for new folks tomorrow at the Aspilos Foundation all staff retreat. AboCoders is under the economic empowerment branch of the organization. The weather is perfect. Warm, not hot. Flowers in bloom. Getting picked up early morning. This is my last ex-pat day in a hotel. The rest of the trip, I'll be in houses with the rest of the staff.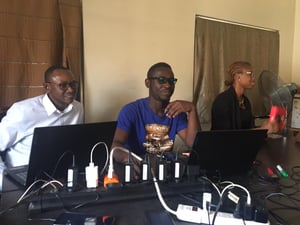 JANUARY 8TH: Sharing knowledge for success
Today was great! Joined the last day of the staff retreat for Aspilos Foundation and led a session. We talked about Momentum's model and the importance of good relationships with employers and leveraging students' existing interests and experience. Also talked about the challenges the foundation faces: cultural, political, and infrastructure.
We discussed the many strengths that help the organization succeed in the face of these challenges. A few of these are: boldness, flexibility, communication, technology focus, and perseverance.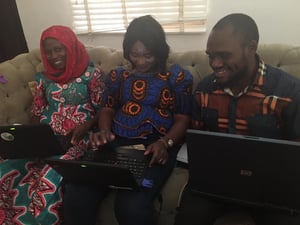 JANUARY 9TH: Python Workshop Day 1
Productive day in Kaduna. I led an Intro to Python workshop for the instructors from the Minna and Kaduna centers. Priscilla, Hawawu, and Victor were energetic and diligent students. We covered fundamental Python concepts, and the participants wrote their first
Python
programs. After a hard day of work writing their first Python programs, they were still smiling!
Stay tuned for more updates.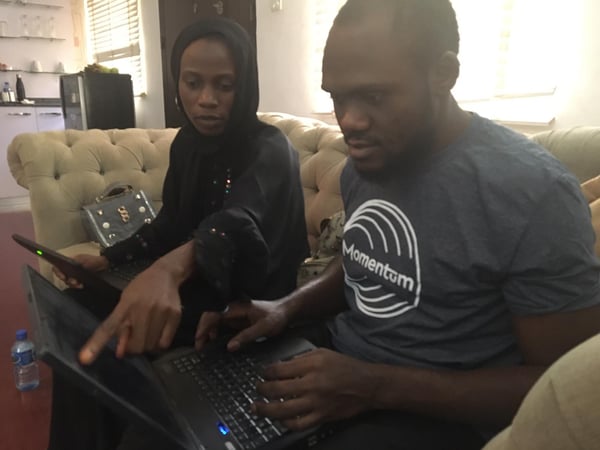 JANUARY 10TH: Python Workshop Day 2

The participants here are working hard and accomplishing
a lot
. Today, we continued with Python concepts, wrote a guessing game and got started with Django.
The M
u editor
has been a great learning tool because it works offline and reduces the load of learning both a tool and a programming language. We used pair programming today to provide opportunities for the instructors to practice supporting other learners. It helps that the instructors are great at communicating and collaborating with each other!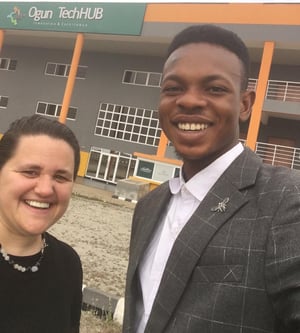 JANUARY 13TH: Building new AboCoders locations
After finishing up Django training in Kaduna, I journeyed to Ogun State, in southwestern Nigeria, to help set up new a AboCoders location with the help of
Clarkston Consulting
's generous donation of laptops. AboCoders has had the space ready, but now, with the laptops we have the means to get this new site up and running. Here, I'm working closely with Damola, a
National Youth Service Corps
volunteer, who will now be program director for this site as well as the lead instructor. We're working together on the curriculum and strategies for the program. Here there are two Samsung tech labs, as well as plans for a bar and hostel.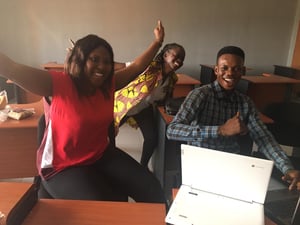 JANUARY 14TH: Taking on Django
Today we continued with Django and started planning the curriculum for the cohort. The team here got to experience the emotional rollercoaster that is programming as they got into some of the more complex aspects of Django. But they ended the day feeling triumphant!
Stay tuned for more updates on Rebecca's trip!